Standardize your work flow and automate repetitive tasks!
Robotic Process Automation (RPA)
Robotic Process Automation is the technology that allows anyone today to configure computer software, or a "robot" to emulate and integrate the actions of a human interacting within digital systems to execute a business process. RPA robots utilize the user interface to capture data and manipulate applications just like humans do. They interpret, trigger responses and communicate with other systems in order to perform on a vast variety of repetitive tasks. An RPA software robot never sleeps and makes zero mistakes.
We standardize your processes and earmark them for automation!
RPA in retail
Along with adopting innovative practices to attract and engage more customers, the players in retail industry have been using newer technologies for Retail automation to smoothen their processes and gaining a growth momentum to counter various challenges. The use of Robotic Process Automation eliminates the need of performing a lot of manual tasks which are time consuming and the scope of human errors are a serious concern. Along with easing up the most basic tasks of the industry such as product scanning, data analytics, and inventory management, Robotic Process Automation caters to most of the administrative processes as well, resulting in advanced auditability, better customer relationship management, cost reduction, better productivity, and much more. So, unlock the potential of your workforce and make full use of RPA for better productivity and lower costs!

Invoice To Accounts Automation
Over the years, the accounting and finance functions have largely been managed by qualified professionals but over time technological advancements have called for swifter actions, error reductions and smoother workflow. RPA does just that. In an age characterized by digital transformation, order and invoice processing, accounts payable and accounts receivable management, account reconciliation, procure to pay, order to cash, record to report cycles, consolidating account information amongst numerous other tasks can be managed using RPA.
For example, the financial closing involves a myriad of tasks ranging from closing out ledgers to creating financial filings and then sending them to various regulatory bodies. This involves working with distinct individuals, systems across various departments. The process is cumbersome and can be easily mitigated by RPA.
Transactions across various departments and divisions need to be recorded, maintained, updated, and consolidated. RPA can gather and consolidate the transactions and reconcile them in ERP. RPA can speed up all these processes, save time and reduce costs.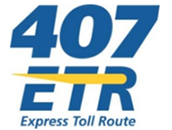 Our Other Offerings
Customer Support Automation
With the increasing focus on customer delight, customer support has become an integral part of the any industry. From the moment an order is placed, the system keeps a track of it and sends real time updates to the customer. This process does not end even at the time of delivery; an efficient customer support system collects even the after-sale feedback from the customers. RPA thus facilitates saving of a lot of time, money, and efforts.
Logistics and Supply chain Automation
Efficient management of the logistics and supply chain enables global organizations to move their goods from suppliers to consumers, monitor inventory level and track the shipment so that materials are delivered on time. Supply chain is a popular target for RPA since these processes are highly dependent on the back office.
Since communication is essential for supply chain success, RPA automates information flow between customers, suppliers, and distributors whenever an order is booked, shipped, delayed, or delivered.
RPA is helpful in maintaining inventory levels to ensure retailers have enough products and services to meet demand. Notifications can be generated when products reach alarmingly low or threshold levels. After assessing past orders, RPA can help determine optimum order levels to improve procurement, reduce costs and reduce wastage.
HR and Payroll Automation
With the use of RPA, managing the workflow and other HR processes can be facilitated more productively. Whether it is assigning shifts, measuring time and attendance, auditing sales, payroll and leave management, or assessing employee performance, everything becomes easier with Robotic Process Automation.