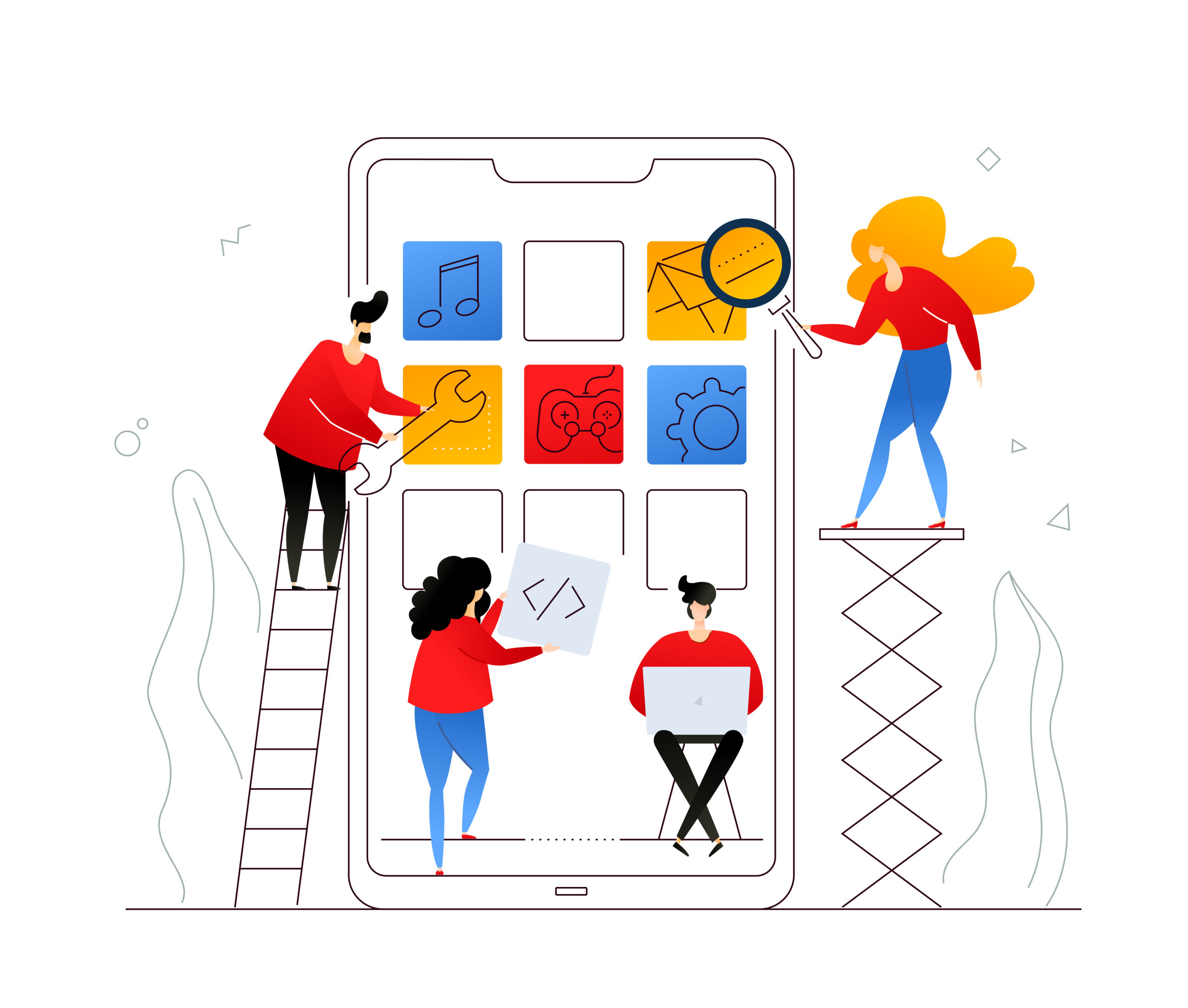 The World Wide Web is accessed by users from their mobile phones mostly. You will be amazed to know that according to current stats, more than half of the worldwide web traffic comes from mobile applications. This means that half the world population spends nearly 3.5 hours per day browsing content online from their mobile phones.
For all businesses, the growing numbers of mobile users mean they need to develop a new mobile strategy that works for user acquisition, engagement, retention, and monetization as well.
So, what is a mobile strategy?
Mobile Strategy is a way a company approaches the mobile users. The more the number of screens, the more profit you can bring into your business. As per CMS reports, the conversion rates for mobile marketing are up to 64% which is higher than enterprise web applications. This signifies that every business needs to incorporate a mobile strategy.
However, developing a mobile strategy is not an easy task. It requires time, research, methodology, and creative minds to devise a strategy that can bring actual results. The plan should align perfectly with the company's vision and has an interactive way to engage with potential customers. Only then can you distinguish your brand from the competitors and achieve your desired goals.
Steps to Develop A Remarkable Strategy:
Here we are providing you a simplified guide that can address the significant concerns a business face and help them grow meticulously.
Step 1: Formulate the Strategy as Per Company's Overall Strategy:
Every company has its own overall strategy that includes the mission, future vision, goals to achieve, and targets to acquire. All these things are achieved with a long-term approach, which is the same for mobile strategy. You need to create a roadmap for the mobile application that leads to the same destination. Build an app that you can envision using 5 or 10 years in the future. Only then, the app will add value and be intimidating enough to attract customers that assure the company's success.
Step 2: Know Your Customer Needs:
The unique thing about mobile applications is that they have a wide array of customers. Hence, you need to learn as much as possible about the customers and differentiate them according to their needs. Take gender and age for example. You can't offer anti-aging products to a teenage girl with perfect skin. In order to target the customer base, you must create a database that stores relevant information about them. This way, the information will come in handy and you will be able to offer the right product at the right time when leads can be converted into sales.
Step 3: SWOT Analysis:
By SWOT analysis, we identify our strengths, opportunities, weakness, and threats. This is a critical step in the decision-making process of mobile strategy. The strength and weakness comprise of internal factors such as IT resources, software integration, cash flows, software development partners, and mobile & web applications. Under the opportunity and threat section, external factors are covered like market competition, demand, etc. When you have accurate information about these 4 aspects, the utilization of resources can be optimized.
Step 4: Competitor Analysis:
We all know that the mobile application market is overcrowded. So, if you can't differentiate yourself from the competition, you won't stand a chance against the competitors. Doing extensive research is an essential factor that will help you determine what your competitors are offering to the customers. When you know what you are up against, the creative team builds a strategy that can overpower the competitions and marks your presence in the market.
Step 5: Decide the Pitch and Type of Application:
The next thing in the mobile strategy is deciding a pitch for your mobile application. Make sure that you have a clear and concise idea of what your app is all about such as entertainment, infotainment, games, e-commerce, or something that represent your business. Keep one thing in mind that a mobile application is very different from an enterprise web application. You will also have to choose between native and a hybrid app based on your target audience.
Step 6: Narrow Down the App Development Methodology:
There are two most common methodologies for mobile application development, i.e., Agile and Waterfall. In Agile practice, the developers work on different sections of the app at the same time. In Waterfall, the parameters for development are decided and the development process goes from top to bottom. Comparing both the methodologies, Agile is more beneficial as the developers won't have to start from the first stage in case there is a problem or mistake.
Step 7: Using IT Resources:
Almost every organization has a specialized IT department. So, the company can either ask their team to use the IT resources to build the mobile application from scratch or outsource the app development process. A generous amount of time, effort, and resources are required during the development phase. The entire process can be streamlined if you already have a professional team. But for startups, it is suggested that they outsource the app development process.
Step 8: Marketing Strategy:
Just crafting a mobile application is not enough; you have to come up with a strong marketing strategy for the application as well. From the app launch to encouraging the customers to download and use the app, the tasks will be challenging. So, you need a campaign that can target the audience and have all means to measure your app performance.
Step 9: High-End Testing Practice:
Once the app is released, you will have to test it again and again to ensure its workability. If a single feature doesn't work properly, it will drive the customers away. So, keep a testing team prepared for every challenge. Being up-to-date with every aspect of the mobile application is the path to success.
There is no doubt that having a unique and highly functional mobile application is the key to success. So, get your app today!!